The trees, chosen by internationally renowned landscape architect Enzo Enea, are now arriving in Klagenfurt. FOR FOREST, the largest art intervention ever realised in public space in Austria, is moving to the next phase.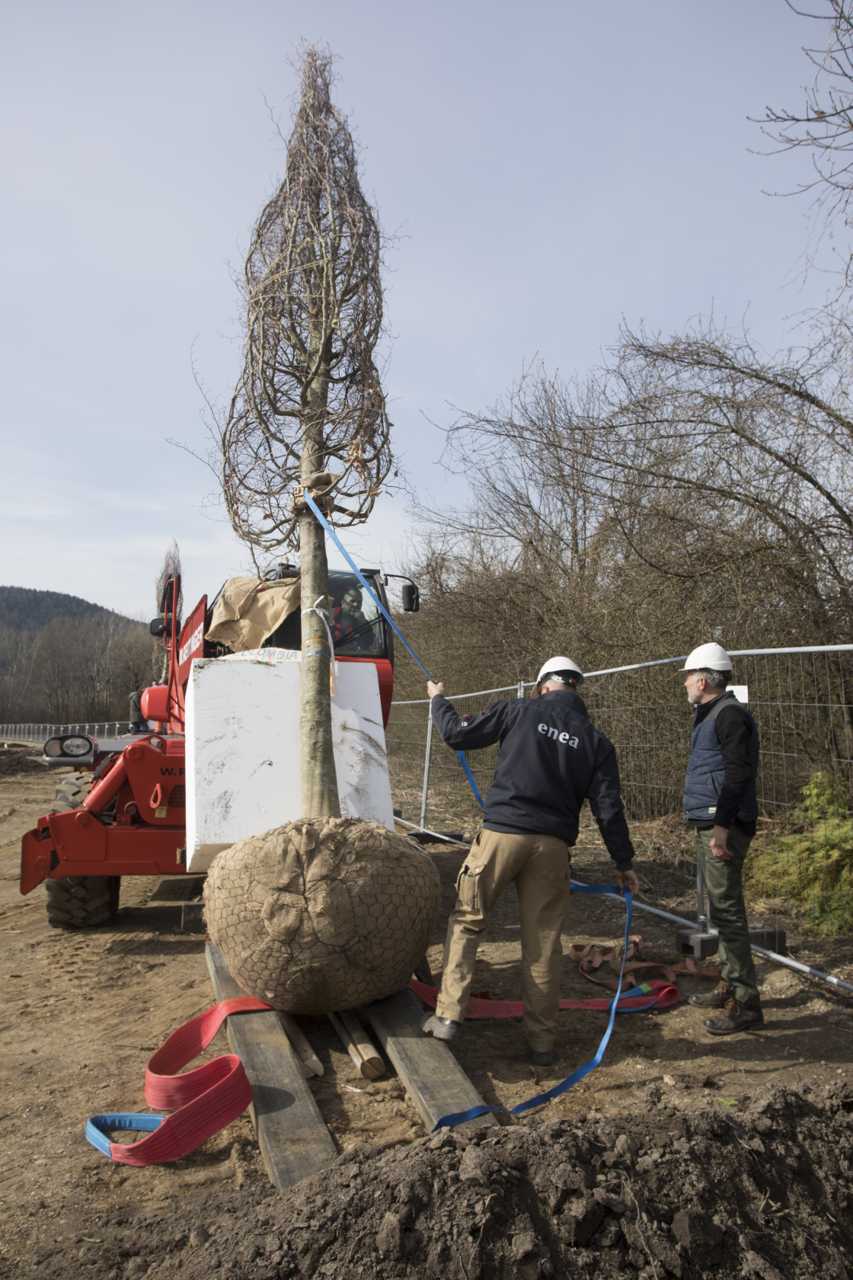 During the past few months, the trees destined for the intervention in the stadium have been selected by Enzo Enea and the "Enea Landscape Architecture" team, based on colours and textures one would find in Carinthian mixed forest. Over the next couple of weeks, they will be delivered by tree nurseries to a protected site which has been prepared especially, and then cared for by professionals until their use.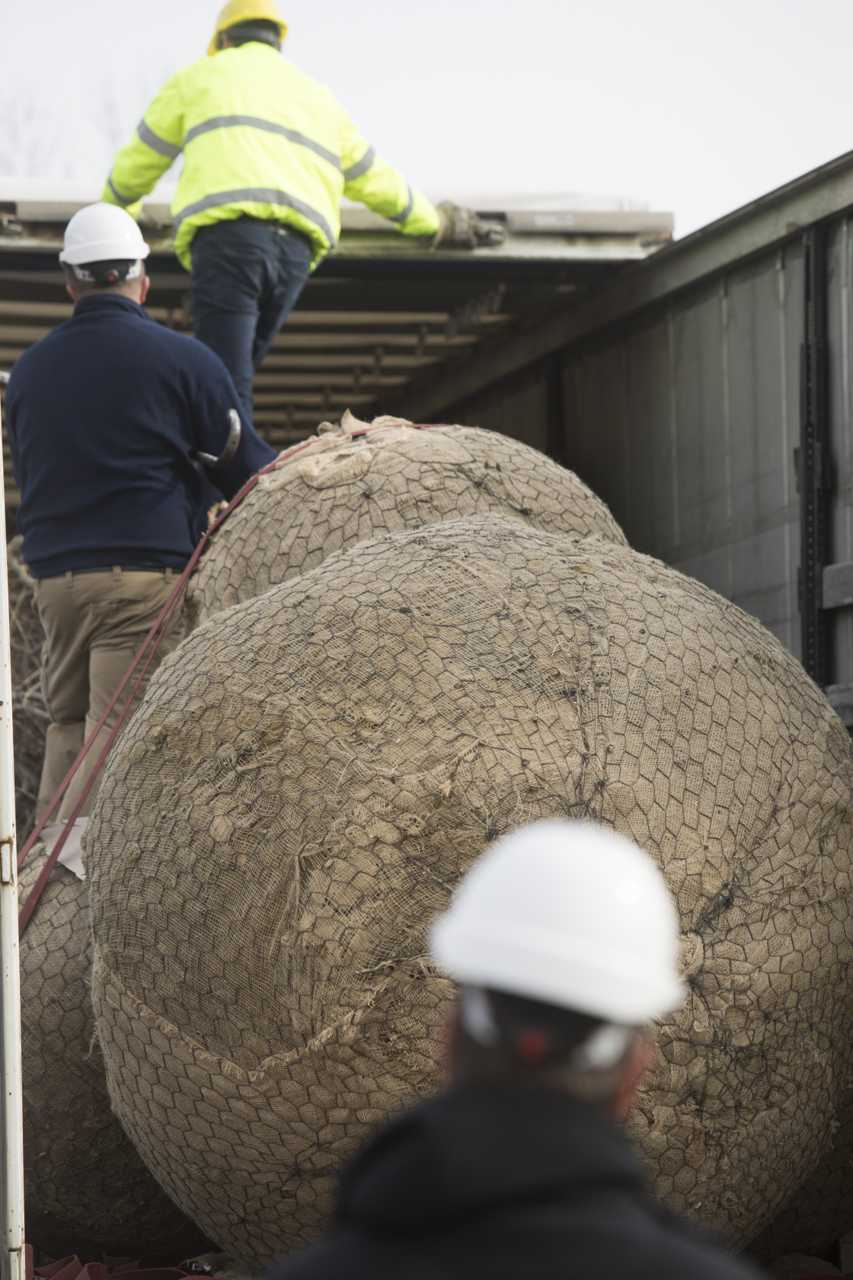 Where the trees come from
The idea for the intervention is to recreate an authentic Carinthian mixed forest in the Wörthersee Stadium. Unfortunately, during the past 50 years, large areas of mixed forest throughout Europe have been replaced by conifers, in order to keep up with the high demand for lumber.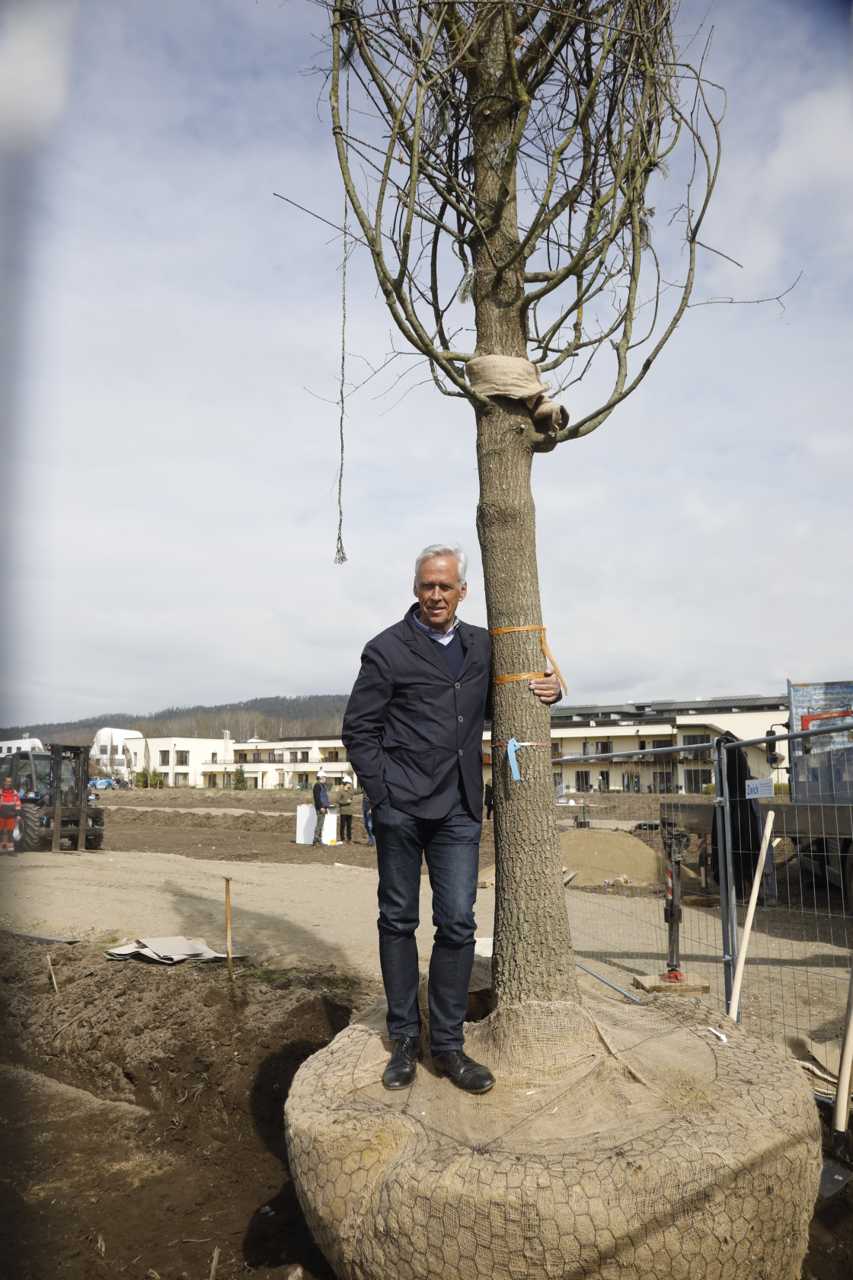 Thus, in search of suitable plants for FOR FOREST, it soon became clear that it would not be feasible to source trees of this size, number and quality locally. To achieve the ambitious project goal of reassembling a mixed forest 40-60 years old, the trees will be acquired from the large nursery regions of Italy, Germany and Belgium. Seeing as there are only three tree-loading sites in Europe which offer highly efficient loading - especially compared to what would probably be 20 loading sites in Austria - the number of journeys will be reduced significantly.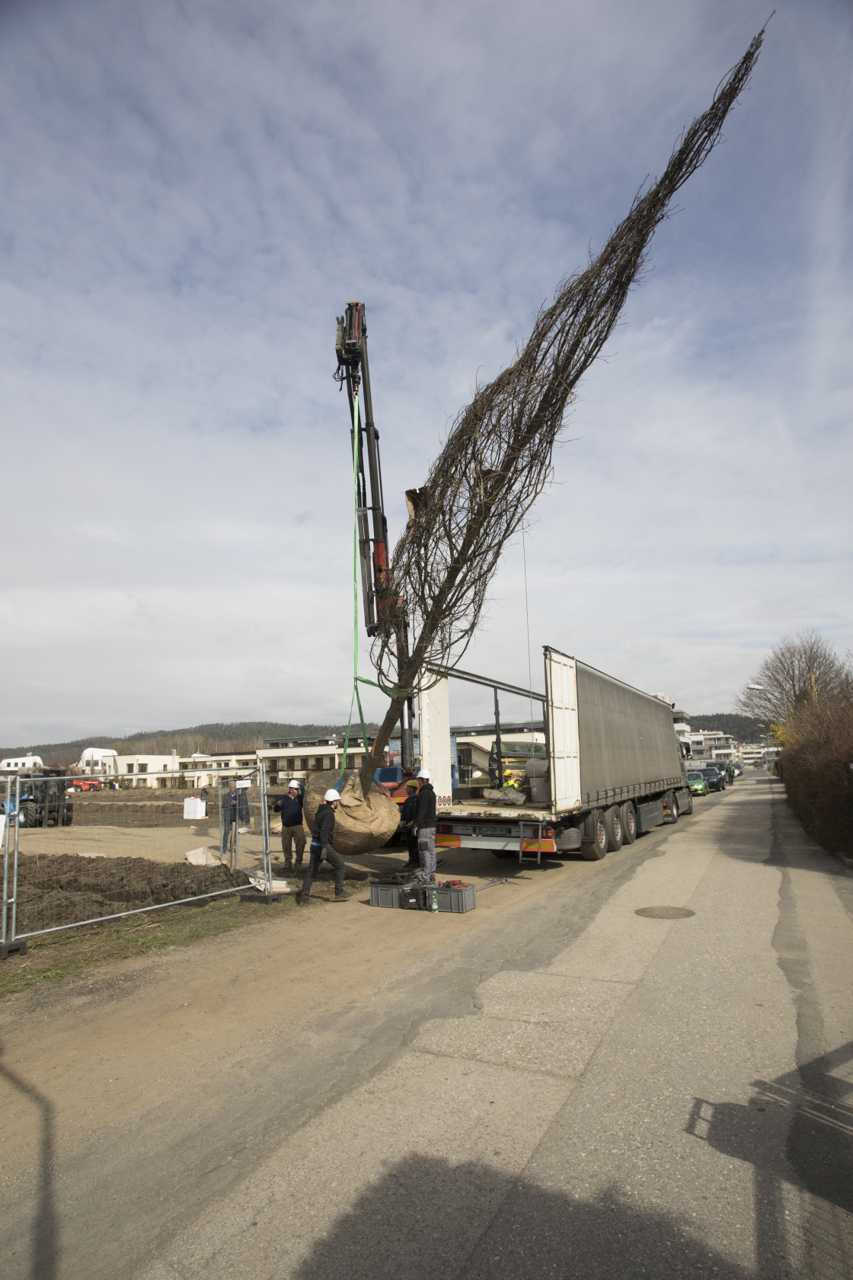 Why nursery trees?
After FOR FOREST has finished, the trees are going to be planted at a permanent site in Klagenfurt. In order to ensure good growth and to guarantee the trees are able establish themselves, they need to have been trained regularly in the past. Roughly every five years, the trees are dug up and transplanted at the nursery, preparing them for future relocation.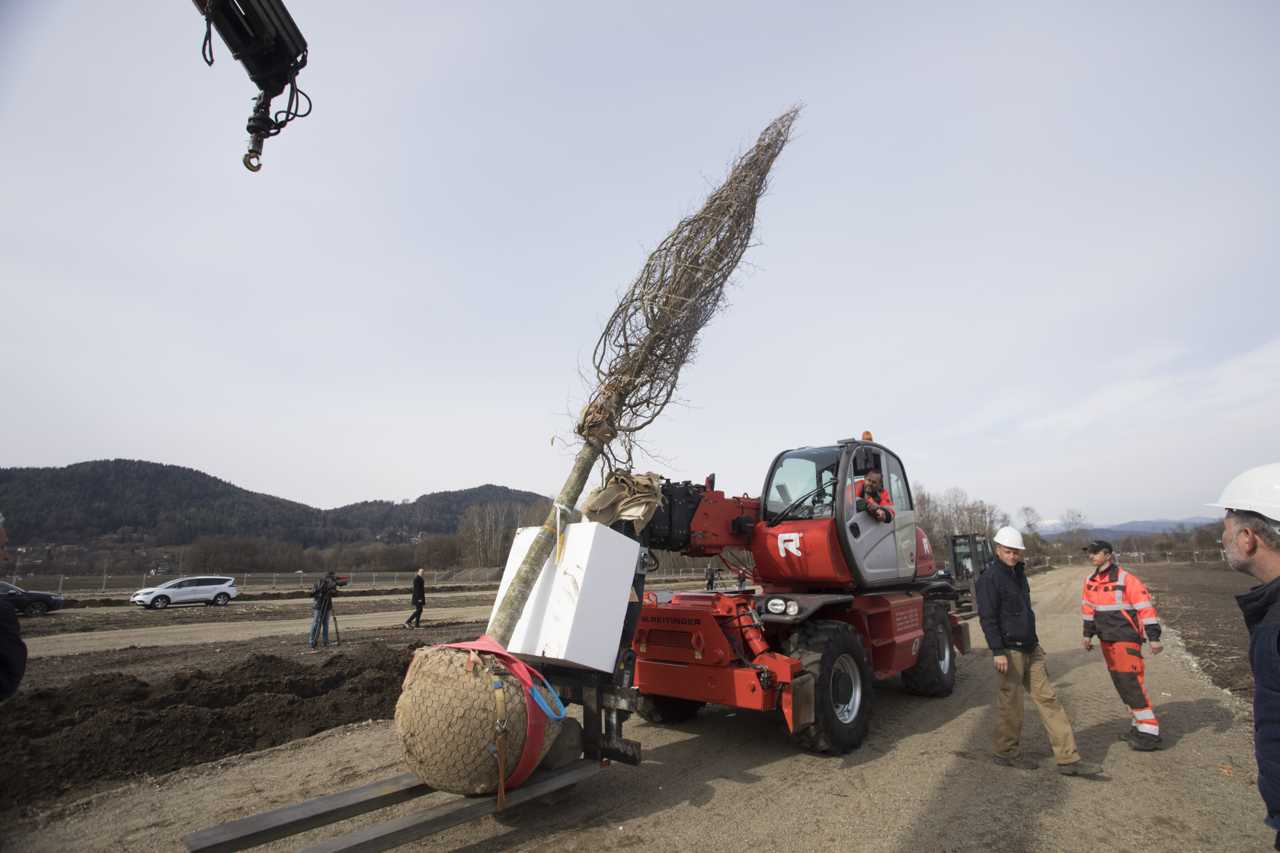 "All suitable plants found in Carinthia will be used to construct wild hedges and the border of the stadium forest," says Enzo Enea. "This will result in a mixed forest as it once existed in the region of Carinthia. For the two months' runtime of the project, natural biodiversity will come to the stadium — and insects, birds and people will all find themselves drawn to the stadium at the same time."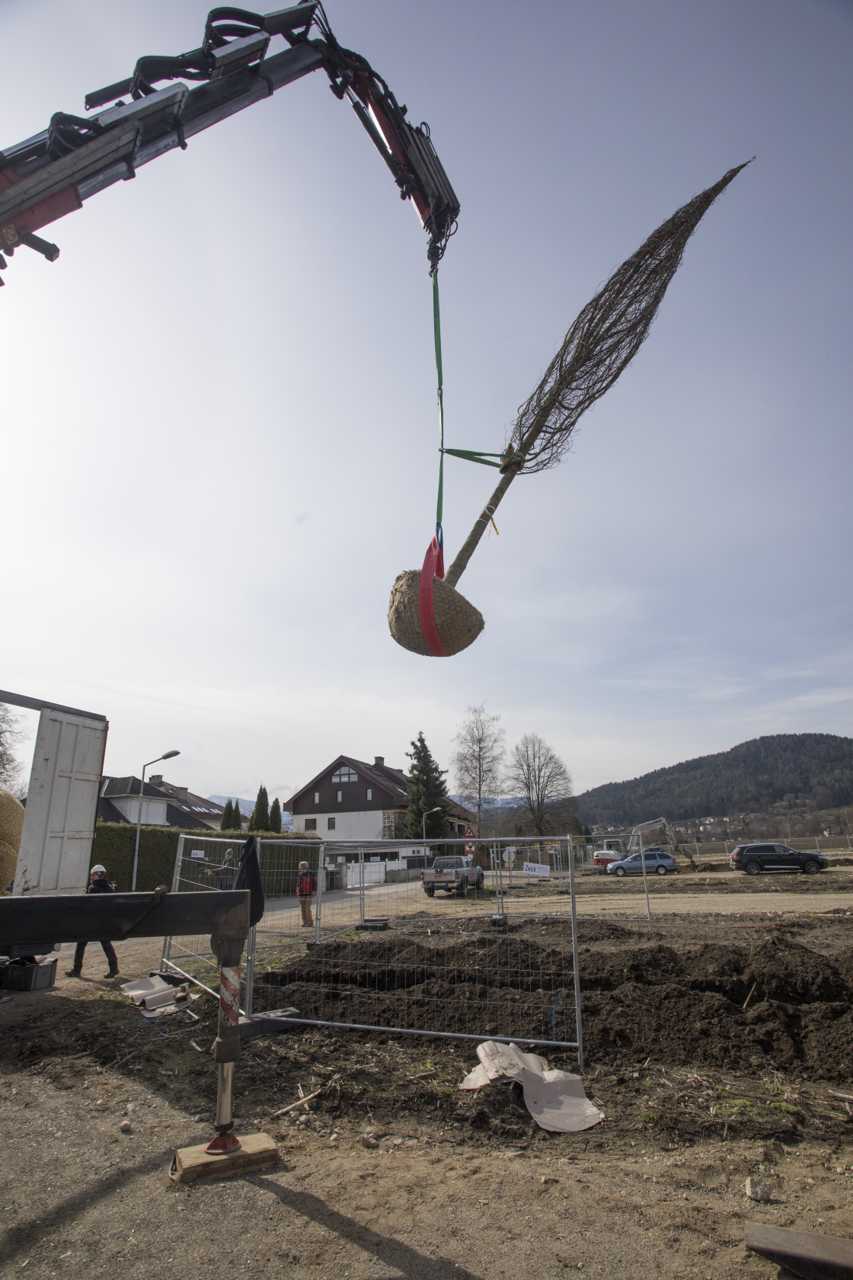 Enea Tree Museum, near Zurich
Enea Landscape Architecture specialises in designing custom-made gardens in private and public areas. The headquarters, as well as the unique Enea Tree Museum, are located in Rapperswil-Jona, with further locations in Zurich, Miami and New York. Enzo Enea's work is centred around the tree, as a symbol of life. He expresses that the aim of his work is to sensitise people to nature, and to establish permanent values by creating gardens which last for generations.