Enzo Enea, internationally renowned landscape architect and creator of the only tree museum in the world, has been recruited to design the stadium forest.
Every era has its challenges, and in our era, one of the greatest challenges is climate change. This is not due to any technical complexity, it is simply a question of setting our priorities. After hundreds of years of technical progression, it is time that we remind ourselves of the fact that we humans are part of nature, and cannot survive without it. Klaus Littmann's project For Forest is precisely the type of reminder we need and, as such, is very close to the heart of Enzo Enea.
"No Life Without Trees"
is the simple, but powerful, message which Enea delivers out into the world with each of the projects by his company Enea GmbH. This, in fact, is one reason why Klaus Littmann became aware of his qualities as a landscape architect. When he discovered that Enea had established a tree museum at his headquarters in Rapperswil-Jona, Littmann realised he had found the right specialist to partner with for the cultural intervention in Klagenfurt.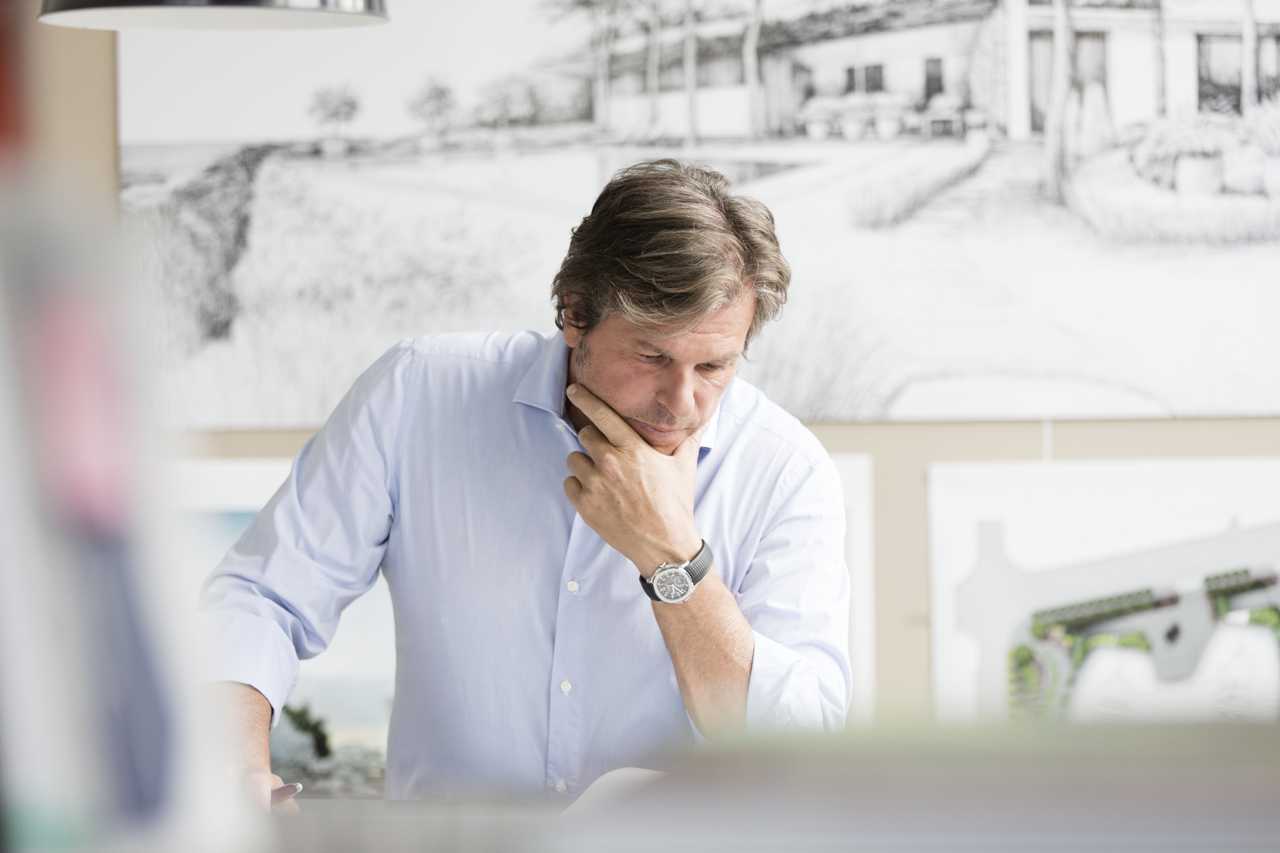 (c) Enea Landscape Architecture
"Thanks to this project, I can enthuse to people about forests, and that makes me happy."
Littmann and Enea are now on a joint mission to illustrate the seriousness of the situation that humankind is facing. When Max Peintner drew "The Unending Attraction of Nature" in 1970/71, it was still considered an absurd, dystopian image, but in the face of ever-accelerating climate change and with the gradual divergence of humans and nature, the future is starting to look very alarming.
One for All
When we go into a forest, we are all received in the same way. The forest starts to have its effect on us within the first few steps. Sounds of civilisation give way to soft sounds of nature. Unlike in the city, the path is not defined, instead, we are offered any and every path we may desire. The view of the horizon, which somehow makes us feel mighty, is obscured by huge natural structures—giants. These giants are the trees which have been shaping our planet for about 300 million years. They provide clean air, habitats, and materials. Stoically, they endure humankind's influence. Only now, and only very slowly, are we starting to realise that trees, too, are living beings. Beings that need space, just like we do. Trees give us space, but they can only give for as long as we let them.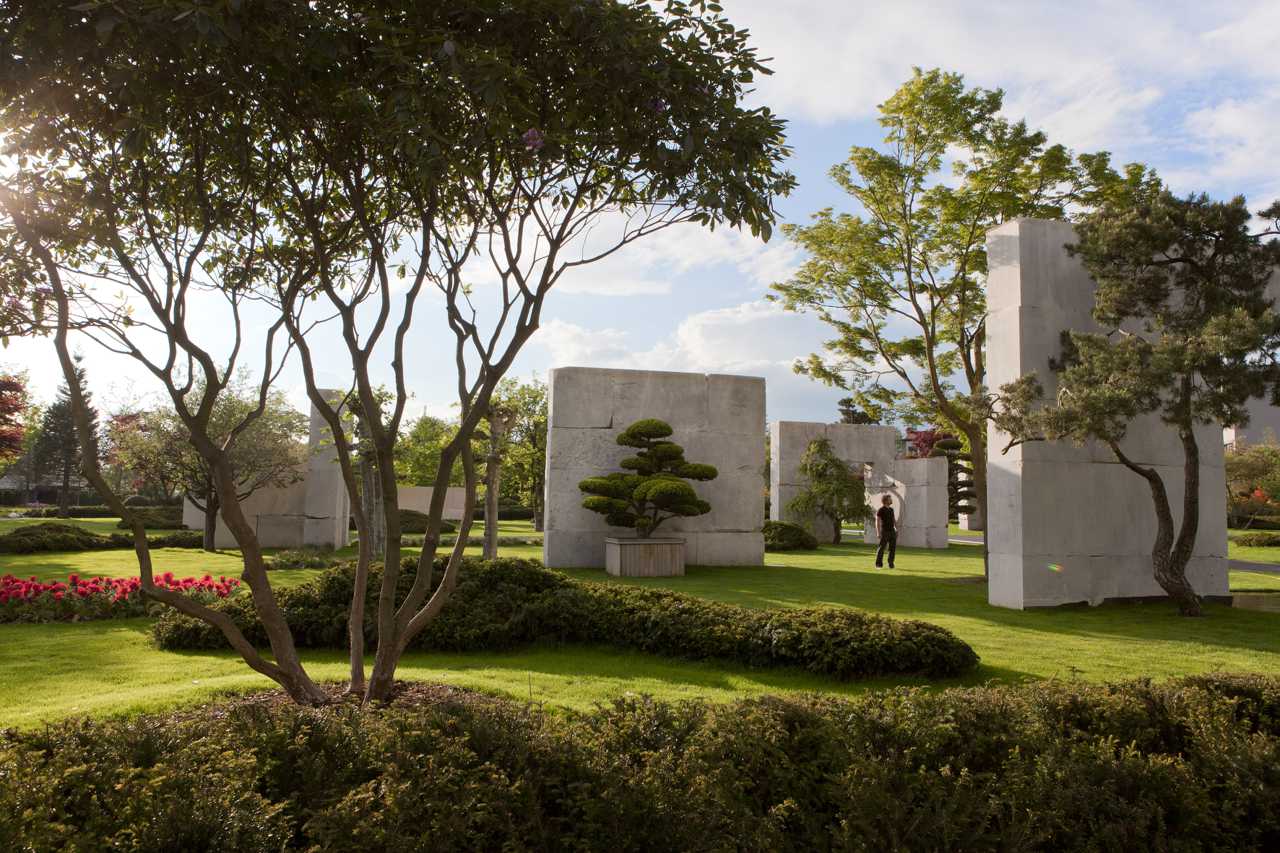 (c) Enea Landscape Architecture
Installing a Forest in the Stadium
Thanks to decades of experience in the maintenance, transportation and transplantation of trees, Enzo Enea and his team of specialists know precisely what they need to do in order to assure that Austria's largest art intervention is a success.
Their original concept was to create an ideal mixed forest in the stadium. The composition of this forest, designed by Enea, encompasses the various typologies of forest which might occur naturally in Carinthia.
Forests are formed over the span of several generations. During this period, microbial habitats, symbioses with animals, fungi and plants emerge. In order to invoke such things, all these connections, life cycles and varied dimensions have to be understood. Of course, talks with local foresters and biologists help in understanding the local vegetation.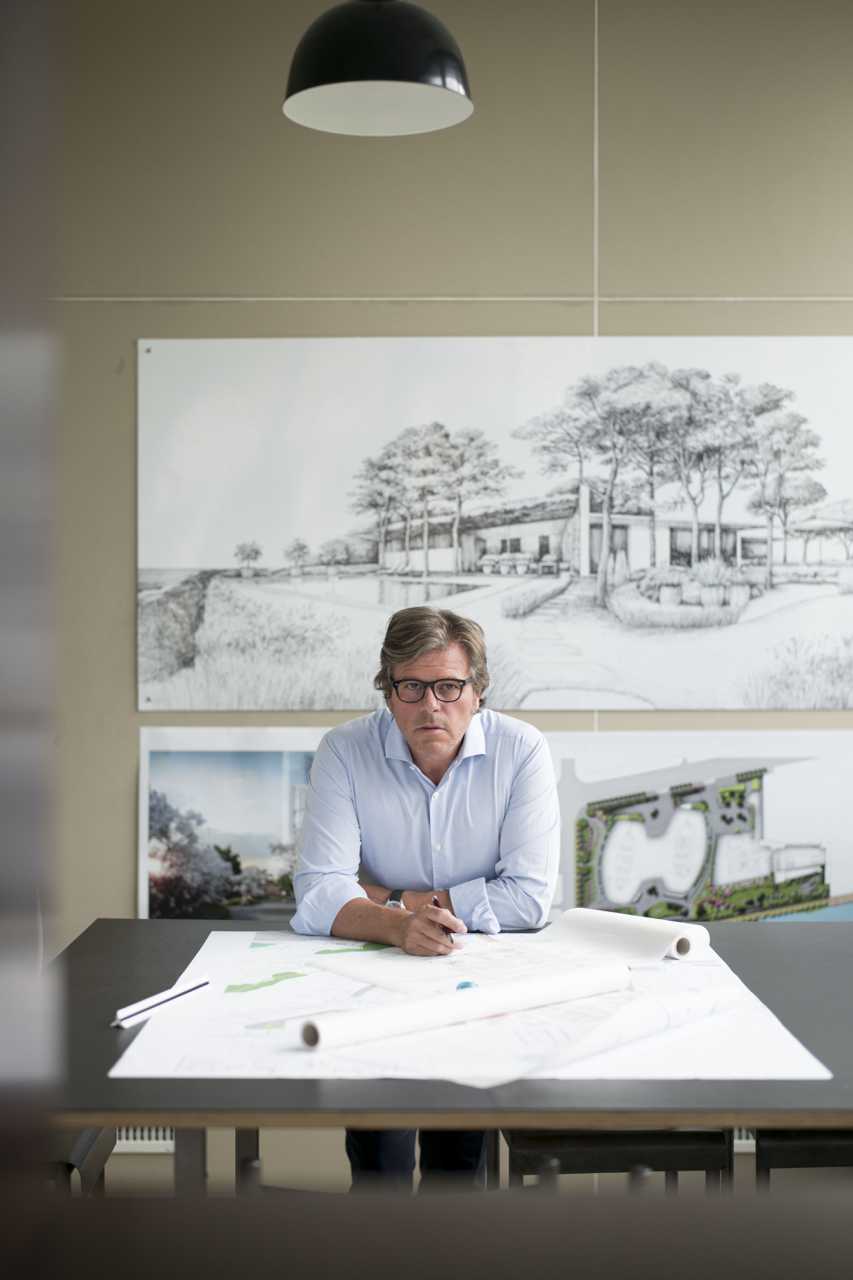 (c) Enea Landscape Architecture
Shared Spaces
Enzo Enea hopes to utilise Klaus Littmann's art project to sensitise people to the importance and fragility of nature in general, and of forests in particular. After all, every action we take has an impact on the entire ecosystem.
"There is one thing we need to be very clear about - we need nature, but it certainly does not need us."